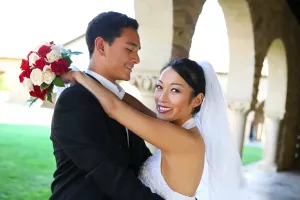 Understanding Special Event Insurance with O'BRIEN INSURANCE AGENCY, INC.
Planning a special event in La Crosse, WI.? From weddings to corporate functions, organizing a memorable occasion involves considerable time, effort, and financial investment. Despite the best-laid plans, unforeseen circumstances can arise, which is why O'BRIEN INSURANCE AGENCY, INC. offers comprehensive special event insurance to safeguard your interests. If you need to understand more about this protection, we're here to help. Just reach out to us on 608-785-7854 for a chat.I
f you require personalized advice, call us at 608-785-7854, or click here -

What Is Special Event Insurance?
Special event insurance, often referred to as "one-day" insurance, provides coverage for risks associated with organizing a specific event. This insurance protects you from financial losses due to unforeseen incidents such as accidents, cancellations, property damage, or injury to guests. Whether you're hosting a small private gathering or a large-scale public event in La Crosse, WI., this insurance is an essential safety net.
Why Do You Need Special Event Insurance?
Despite meticulous planning, certain factors beyond your control can impact your event. These might include adverse weather conditions, vendor cancellations, accidents, or even sudden illness. Special event insurance from O'BRIEN INSURANCE AGENCY, INC. gives you peace of mind, knowing you're protected against potential financial losses arising from such situations. You can easily reach us at 608-785-7854 if you want to discuss your specific needs.
Typical Claims Covered By Special Event Insurance
Here are some of the typical claims that can be covered by this type of insurance:
Event Cancellation: Coverage if you have to cancel or postpone your event due to unexpected circumstances such as extreme weather, sudden illness, or vendor no-shows.
Property Damage: Protection for any damages to the venue or rental equipment used during your event.
Third-Party Bodily Injury: If a guest or vendor gets injured at your event, this coverage handles the legal and medical costs.
Third-Party Property Damage: If a guest or vendor's property is damaged during your event, this part of your policy covers the associated costs.
Each event is unique, and so is the coverage needed. You can always call us at 608-785-7854 to help tailor the perfect policy for your event in La Crosse, WI..
How to Purchase Special Event Insurance from O'BRIEN INSURANCE AGENCY, INC.
Purchasing special event insurance from O'BRIEN INSURANCE AGENCY, INC. is a straightforward process. After assessing your event's specific needs, we provide a policy that offers the best possible coverage. And with our online quote request form, you can easily start your insurance application from the comfort of your home.
Protecting your event doesn't have to be a complicated process. Let's ensure that you can focus on creating unforgettable memories without worrying about unforeseen hiccups. Just give us a call at 608-785-7854 to start your journey to a worry-free event in La Crosse, WI..